Custom Built Luxury Bathrooms
Our homeowners trust us for our quality, service, and honesty. Our quotes are firm, and our tradespeople are perfectionists. There are no surprises at the end… except that this is your home sweet home to enjoy.
Before starting the project, Home Sweet Home Remodeling's owner and general contractor will have an open, honest conversation with you about your remodeling dreams.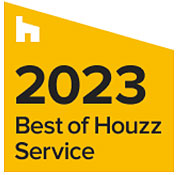 "This company was employed by us to complete a remodel of our Master Bathroom. This included removal of the Garden Tub, linen closet and shower along with the wall and floor tile. Ric, the owner of Home Sweet Home, was able to create a luxury bath which turned out to be exactly what we had requested. Ric walked us through the entire process providing 3-D drawings, photos and a list of companies that could provide us with floor and shower tile, granite, fixtures, lights, mirrors and had a custom linen closet made which is awesome. Ric and the two workers were professional, friendly and very easy to work with. We are totally satisfied with this company and highly recommend them."
Dennis, Copley, Ohio
See Our Work
We will:
Learn how you plan to use your new space
Discuss your hopes, concerns, and needs
Consider your ideas, needs and priorities
Suggest other features homeowners may not have thought of
Explain what is aligned with your budget
Deliver a completed project that achieves your dream
We work with you to develop a custom bathroom design that best suits your needs.
Contact Us Now