Home Sweet Home Remodeling
Clear communication, superior quality, and simply doing home remodeling correctly and fairly are guiding principles at Home Sweet Home Remodeling.
We've helped hundreds of homeowners in Summit, Medina and surrounding counties make their forever home their perfect place. Remodeling kitchens to be the ultimate hub of the home, remodeling bathrooms to be a sanctuary, and adding valuable design to other spaces to fit the family needs — our priority is making you love your home again, and we go the extra mile to ensure it happens.
Our craftsmanship is unmatched and our team's service-focus means you'll be comfortable welcoming us into your home.
Homeowners trust us for our quality, service, and honesty. We communicate clearly to ensure your satisfaction throughout the entire process. There are no surprises at the end… except that this is your home sweet home to enjoy!
Home Sweet Home Remodeling is a proud recipient of the Houzz Best of Design and Best of Service Awards for 2023.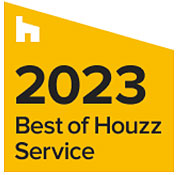 Your kitchen is the hub of the home, so in addition to being a functional room, it should also be where you love spending time. Let us make the best use of your space with a custom kitchen remodel features that are built to last.
Kitchen Remodeling
As one of the most heavily used areas of any house, the bathroom should live up to high standards of comfort, quality, and safety. We can give you stylish and functional bath that you deserve.
Bathroom Remodeling