Customer Reviews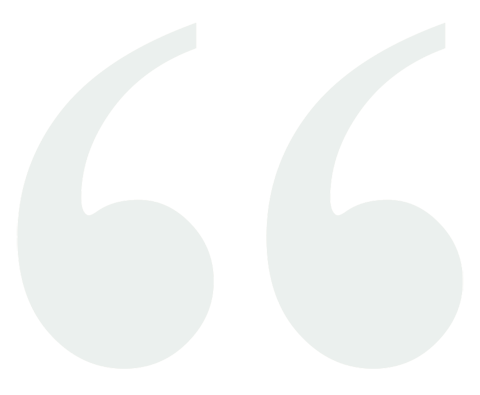 Do you want to tell your neighbors about your experience with us?
Ric was great to work with, very knowledgeable and professional. His design for our master bathroom renovation was wonderful! Ric also completed an update our our guest bathroom-it was a job well done. The next project is our kitchen. It was a great experience to work with Ric and his crew.
Kristi and Mark M., Medina, Ohio
Home Sweet Home Remodeling came out to my home and spent real quality time with me helping envision our project. They were thorough, professional and had a vast knowledge of additions and remodels. I am writing this review because I want people to know they were honest too. In this journey of trying to find someone to help with our big addition, I feel like I've met a few people who were in it for themselves only. Ric was honest with us about everything- even things that would be a waste of money. He was a very good guy- not just at what he does- but his character too. Check them out- you'll be happy you did!
Mimi, Hudson, OH
We have used Home Sweet Home Remodeling for several projects in our home and in our apartments. We can always count on them for a quality job and a fair price.
Bob and Julie C. Barberton, Ohio

Working with Home Sweet Home Remodeling was a great experience. I really felt an authenticity and dedication to values…people you can trust with your home.
Fred and Barb K., Akron
Ric and his team from Home Sweet Home remodeling did an excellent job on our kitchen. From day one when we met Ric, we knew that he was the right person for the job. Not only was he honest and knowledgeable but just a nice guy all the way around. Everyone on his team was trustworthy and experienced and worked effortlessly on making our dream kitchen come true. We first talked to Ric in February about remodeling our kitchen, then COVID hit. Even with the pandemic going on, Ric and his team were able to work diligently on getting our kitchen done in a safe and timely manner. Anyone who has had their kitchen remodeled knows living out of boxes and eating takeout food is not something you want to do for long. Ric made it possible for us to stay up and running with our stove, refrigerator and sink as long as possible. Not only did he work with our vision of what we wanted but was always checking to make sure that everything was ok to our liking. If it was not, he would make it right. Ric never said no to any of our ideas we had but showed us how we could improve on some of them. The quality of the custom cabinets Ric chose were highend and at a good price. The granite countertop we chose was beautiful and installed perfectly. We still cannot believe that even with a pandemic going on, that everything went so smoothly. We attribute this to Ric and his wonderful team. Thank you Ric and team for making our dream kitchen come true.
Steve and Shelly
Thank you to Ric and the entire team for all your work this year. We are extremely happy with our kitchen, laundry, and bathroom remodels. No one could have predicted mixing COVID-19 into the building process. Despite the many curve balls, we were only unable to use the kitchen for less than a week during the remodeling. Although we were working from home, the team made sure to work around our schedule and keep the kitchen operational for making lunches. From the design stages to the final reveal, the team was persistent and adaptable. As we worked through the design, Ric was able to take our concepts and bring them to life. Ric took our original cabinet depictions and was able to source custom cabinets that exceeded our expectations. While COVID-19 created a challenge for finding materials, this did not prevent the team from seeing our design through. The affordability and flexibility of the project let the project flow with minor hiccups. We love our new kitchen and will continue to enjoy making delicious food in this space for many years to come.
James L., Macedonia, Ohio
Thank you to Ric for answering several questions and giving recommendations and information to help me with some home improvements! Ric is very thorough, and he is willing to give his professional advice and time! I really appreciate Ric's time and help!
Gus C., Brunswick, Ohio
I wanted to add a three car garage with a second story man cave to my home. After interviewing several contractors I chose Home Sweet Home Remodeling as our builder for their thorough approach to the design and construction process. These guys really get it!
Jon L. Akron, Ohio
Ric and his team did a fantastic job with our new kitchen. The design optimized our space and the custom cabinets and the reclaimed barn wood came out beautiful. Ric and crew made our house an even better "Home Sweet Home"!
Angie M. Hudson, OH
Ric and his team helped renovate my condo. I was in need of accessible renovations in a master bathroom, a ramp going in and out of the garage, and a number of other smaller projects to be completed. He more than delivered. Highly recommended!
Peter L.
This company was employed by us to complete a remodel of our Master Bathroom. This included removal of the Garden Tub, linen closet and shower along with the wall and floor tile. Ric, the owner of Home Sweet Home, was able to create a luxury bath which turned out to be exactly what we had requested. Ric walked us through the entire process providing 3-D drawings, photos and a list of companies that could provide us with floor and shower tile, granite, fixtures, lights, mirrors and had a custom linen closet made which is awesome. Ric and the two workers were professional, friendly and very easy to work with. We are totally satisfied with this company and highly recommend them.
Dennis, Copley, Ohio
We love our newly remodeled home! Our friends cannot believe this is the same house and praise the quality and detailing. The workmanship is outstanding and the workers were all very polite and professional. We will use Home Sweet Home Remodeling for all of our home needs.
Cal and Bev O.Kent, Ohio
Working with Home Sweet Home Remodeling was a great experience. I really felt an authenticity and dedication to values…people you can trust with your home.
Susan, Green, Ohio
Ric and his team did a fantastic job with our new kitchen. The design optimized our space and the custom cabinets and the reclaimed barn wood came out beautiful. Ric and crew made our house an even better "Home Sweet Home"!
Karen E., Akron, Ohio
Ric provided design and construction services for our recent remodel of 3 bathrooms, master bedroom, master closet and laundry room. Ric's crew came every day for over 3 months until the project was completed. Ric oversaw each phase of the project, coming to check nearly every day on the progress, as well as communicating on each step and the choices we needed to make. Ric always responds to text, email messages or phone calls quickly. The work they did was absolutely beautiful! We've gotten rave reviews from everyone! The quality of their work is outstanding, and they were a pleasure to work with! We are happy to recommend Home Sweet Home Remodeling without reservation! You'll be thrilled with the outcome of your project!
John and Mary M.
This company is very reliable, honest and we knew exactly up front how much the project was going to cost and when final payment was expected. The company provided us with a detailed project plan that outlined both labor cost and cost of materials. We highly recommend this company.
The designers at Home Sweet Home Remodeling really listened to me! They asked questions like: What have I seen that I liked? How do I use the space that I have? How could my kitchen be improved if there were no limits? Another designer smirked and laughed at my ideas, while Ric had patience and really listened. He transformed my dream into a better space than I ever imagined. I still can't believe that this is my home!
Julia M.Copley, Ohio
Thank you Home Sweet Home Remodeling! Our home needed to be built to ADA standards. You not only built our home to meet our specific needs but you went the extra distance and built creative features that make every part of our home accessible to disabled individuals. We are deeply grateful to you and your team.
Todd S. Wadsworth, Ohio
Ric SirLouis did a wonderful renovation on my home. The quality is outstanding! Ric is extremely knowledgeable on requirements and functionality, and very creative with floor plans and designs. He was flexible and accommodated my changes and new ideas. The people he hired and brought into my home were all honest and professional. I definitely recommend him!
Yvette S.
Every year my wife and I take a trip to the Outer Banks. There is one beautiful home that we always drive slowly by and say to each other, "Someday…" One day, a few weeks after we got back from our annual trip, we realized we did not make a point to see "the house" this time. We didn't make it a point to go marvel at our dream house because Home Sweet Home had made our house into our dream home and we no longer have to have to wait for "someday."
Jeff H. Akron, Ohio
Ric is a wonderful person and a very knowledgeable contractor. He is great at laying out the information and steps needed to tackle a project so you don't go in blindly. You can tell by his attention to detail that he cares quite a bit about ensuring his clients are happy with the end result. Will definitely go to him for future projects!
Ed P., Fairlawn, Ohio
Ric was great to work with, very knowledgeable and professional. His design for our master bathroom renovation was wonderful! Ric also completed an update on our guest bathroom-it was a job well done. The next project is our kitchen. It was a great experience to work with Ric and his crew.
Joe, Westfield Center, Ohio