Kitchen Remodeling
A kitchen isn't much good unless it's functional—which means both stylish, high-quality, and layout chosen products to the highest standards of excellence.
We begin by getting to know you and the way you live. We want to hear your pain points and your dreams. Kitchens are the perfect place to make memories. We bring those memories to life — and are honest about the budget and time, communicating every step of the way.
Every job we do starts with our design renderings. We spend the time to show you exactly what you are getting to make sure it answers all of your functional needs and your design aesthetic.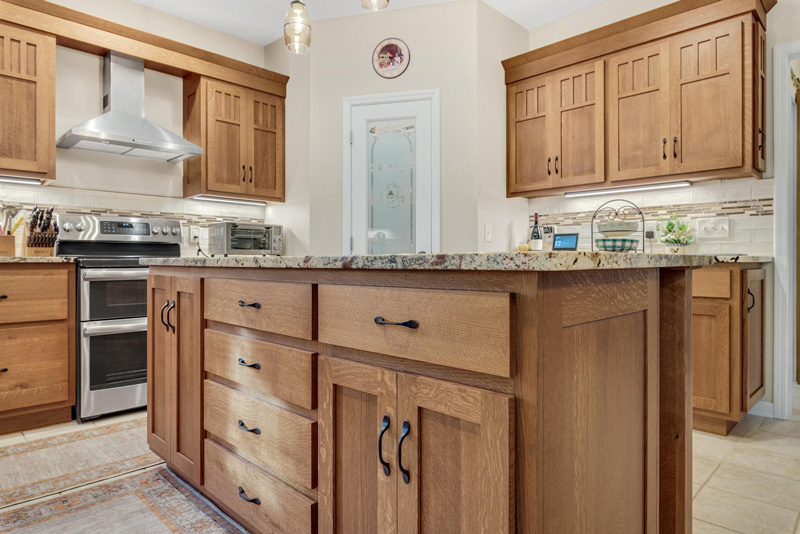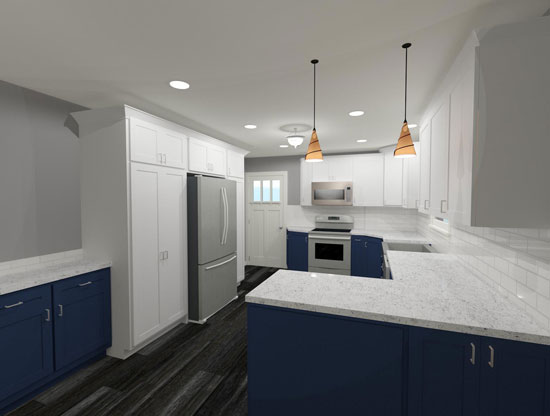 The renderings are so accurate, you'd think they were photographs of your finished room.
We will make sure everything is covered during the remodeling process. We will help you choose materials for your custom cabinets, flooring, backsplash, lighting, doors, windows… event smart storage like butler's pantries, charging stations, calendar and activity zones. In the end, it will be made for you and the flow you need through your kitchen every day. Our homeowners often say how the thoughtful redesign has changed their lives.