About Us
Specializing in kitchen and bathroom remodels and new construction, we are a team of the best trade professionals serving Summit, Medina, Wayne, Stark, and Portage counties.

For more than 25 years Home Sweet Home has been custom designing and building homes to fit changing lifestyles.
Do you have children leaving the nest or are you adding to your family? Are you retiring and finally able to spend time with your love of cooking and need a kitchen to match? Have you reached a point when you can finally make your bathroom the oasis you crave? Do you want your house to be the hub of entertaining? Do you want you make it easier to get around for the rest of your life? Whatever the reason, if you know you are in a home where you want to stay and make it your own, it's time to design and build it with Home Sweet Home.
We know there is no place like home. And we make yours exactly what YOU want. We are the designers and builders.
We listen to your needs to deliver a design that works for you.

"Design-build" means that Home Sweet Home, solely as one entity, works under a single contract with you to provide design and construction services. One entity, one contract, one unified flow of work from initial concept through completion. This means you have clear communication, efficiency and consistent information throughout the project.

We believe strongly that you should see what you are getting. A signature of our process is the state-of-the-art, 3D design renderings you'll see before construction begins – quite honestly, more refined than any other company in Ohio. Clients tell us it's like they've already been in the room; the vision was so clearly illustrated.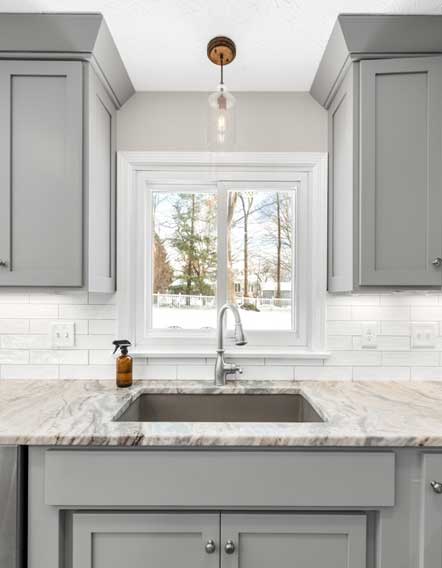 About Ric Sir Louis, Owner
Richard Sir Louis is the owner and general contractor of Home Sweet Home Remodeling. Previous to opening Home Sweet Home in 2008, he served as a general contractor for a leading new home builder in Northeast Ohio where he set records for time-management and quality standards. Deeply invested in the industry, Sir Louis has held the position of president of the Home Builders Association of Portage and Summit counties, Board Member of the National Association of Home Builders, and chairman of the Professional Remodelers Council. His talent in photography and design makes the graphic renderings and attention to detail a unique difference in his approach to home remodel and construction. Sir Louis holds a bachelor's degree from West Virginia University.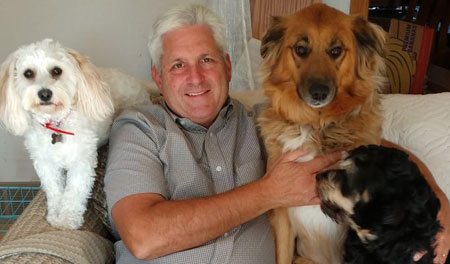 Our Services Include:
Kitchen remodeling
Bathroom remodeling
Historic home renovations
ADA accessible design and remodeling
3D design renderings
Home additions

Structural remediation
Membership in Reputable Associations:
Better Business Bureau (A+ grade)
Home Builders Association – Past President
Professional Remodeling Council – Chairman
Ohio Home Builders Association
National Association of Home Builders – Trustee
Our Awards Include:
2020 – 2022 Best of Houzz Service Award
EnVision Award: Best kitchen $60,000 and under
EnVision Award: Best Kitchen
EnVision Award: Best Bathroom
EnVision Award: Best Bathroom under $50,000
EnVision Award: Best Commercial under 10,000 sq ft
EnVision Award: Best Renovation Addition
EnVision Award: Best remodel